Description
Solar Ice Cube Lights gather energy during day under sun and automatically illuminate at night. Automatic operation, convenient to use. Perfect for your pathway, driveway, yard, garden, holiday decoration etc.
Charge via sunlight during the day and light up at night. Solar ice cube light, ideal for place where conventional electrical supply is not available. Working from a solar power source embedded inside, you can simply set these glass brick lights anywhere that will allow access to the sun to let them charge. 
Feature
Solar ice cube rocks was made of frosted glass. Waterproof and durable. The lamp shade is closed. solar brick lights.

The battery cover is located on the bottom and fastened with 4 stainless steel flat head Phillips head screws. The battery cover is made of the same durable plastic as the nicely weighted base. It has a rubber sheet as a gasket and generally functions well at keeping out water.

There is a rubber lining over the button. solar brick lights.
Specification:
Battery:
1 * AAA 1.2V Ni-MH 600MAH
Water resistant:
IP67
Weight:
800g
Size:
7cm*7cm*5.5cm
Material:
Toughened glass (not plastic) and ABS(Rugged & Waterproof)
Powerful led, no wiring required.
Package Components:
1 x Solar Powered Ice Cube Brick Led Light
Customer Reviews
Works great and pretty worth buying
I ordered these solar lights and put them in my balcony. These lights works pretty well. I really like these lights because they makes our balcony more decorated than our neighbors :) . They are soft but still light enough when I sit with my friends. It can also works well after a heavy rain. I will add more comments when I use them for more than one month.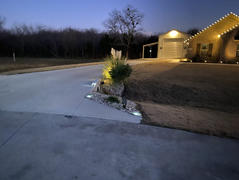 These cubes seem to be working just fine for the small patio area I have
This is the first time of purchasing solar lighting. These cubes seem to be working just fine for the small patio area I have. I have pea pebbles around my stepping stone so I was able to put these down inside the pea pebbles to be flush with the rest of the landscaping. Makes a soft light to light the walkway. I'll be ordering a few more sets to highlight the area.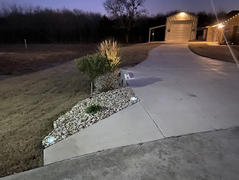 Amazing !totally worth it
thats good will buy more
Just as descibed
I was not expecting much from this product but was very surprised
Nice
going to buy one more for my cousin
would recommend
i am very happy about the purchase of this product. it is very durable, easy to use
NICE
arrived in good condition